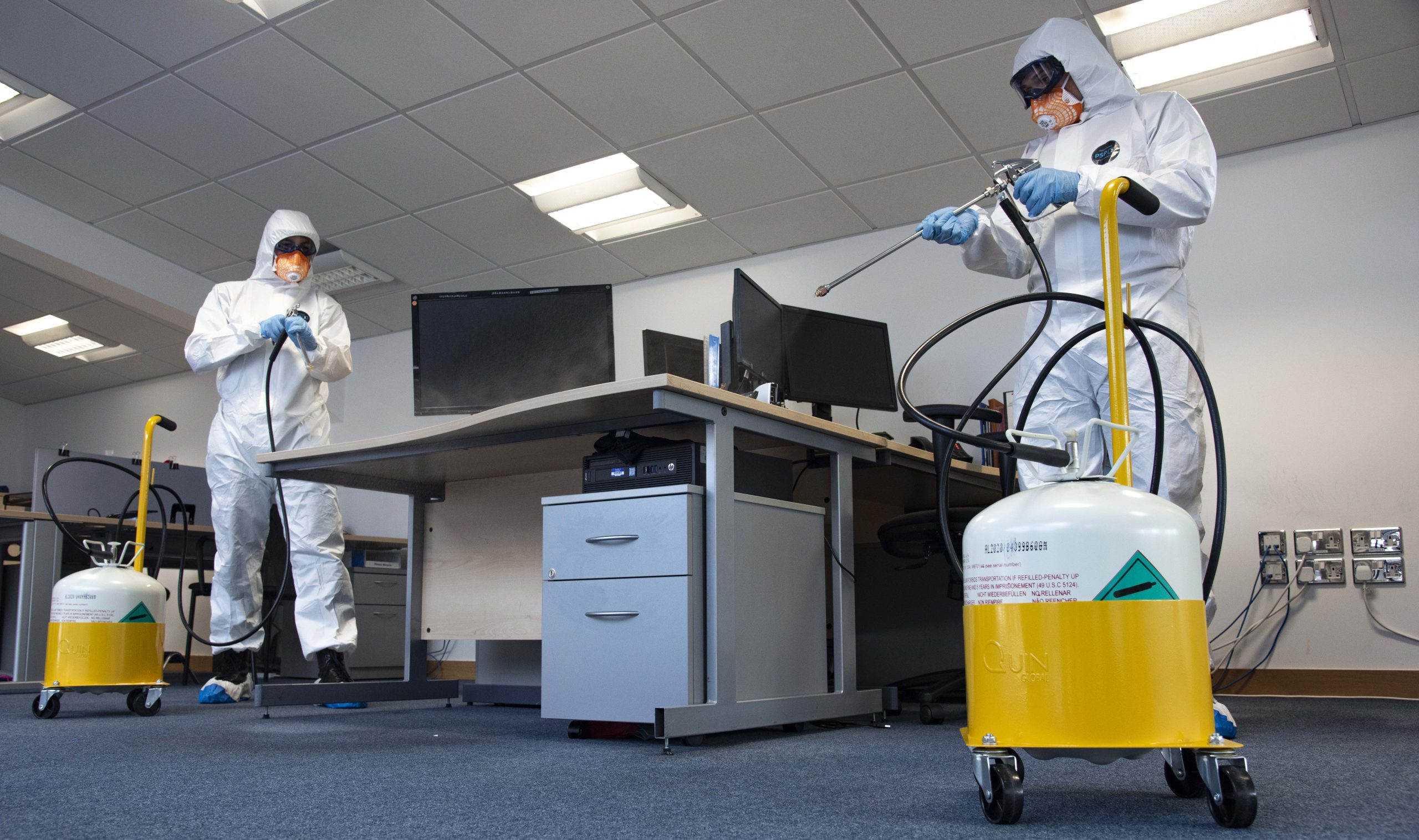 Clients, customers, and suppliers are more impressed when they walk in a clean business space. Your employees are also able to perform their duties efficiently without any disruptions. 
However, it's important to know the best time you need to clean your workplace without disrupting your business operations. The cleaning time should not clash with the office hours. 
Here is the best time to do the cleaning.
Early Morning
Use that low traffic time to get started and ready for the day. Before you settle on your desk to start working, ensure your surrounding is clean. Ensure your office lobbies and conference rooms are cleaned before you and your staff starts coming in for the day.
You can assign someone to be doing this on open duties or have a cleaning crew mandated to do the cleaning before opening your business premises. 
You should have a checklist to jot down activities that you would like to accomplish daily. This will ensure you don't miss out on anything.
Evenings
Try not to leave your working space untidy in the evening if you're the type who starts work very early. Put everything back to its normal position before heading out. 
This is the easiest way you can tidy your workplace after a long day of work. You can remove debris from carpets and floors or clean those much-used surfaces in your office.
Doing evening cleaning also reduces the next day's work. The cleaned surfaces will also dry well since no one will be walking in and out. There will be no disruption of the cleaning process due to minimal movement. 
Evening cleanings ensure your early customers, clients, or even your staff will walk into a sparkling working space.
Weekends
The perfect time and day to hire a commercial cleaning company should be on the weekends. Weekends are the best time to carry out tasks that take a lot of time and do some thorough cleaning. 
Tasks such as emptying the dust bins, wiping furniture, and wiping computers can be done daily. But thorough or deep cleaning needs a lot of time to get the job done.
Many offices don't work on weekends. It's the perfect time to remove stains from carpets and floors, take care of upholstery, and clean windows. 
On weekends, you not only tackle regular maintenance but you also take care of bigger problems. This is the time to pay attention to every corner of your office premises.
Cleaning During Business Hours
Don't let things smelly garbage cans, smelly restrooms, or dirty break rooms ruin your business. Workplaces that get messy more often with a lot of traffic, food stains and piles of garbage can't wait till evening or morning to be cleaned. 
You need janitors working around and clearing all the mess now and then. Don't hesitate to hire a commercial cleaning company to help you with the task. 
Your cleaning company should assign you with a daily janitor to take care of such cleaning tasks. This way, they won't interrupt your work schedule or ruin your company's reputation.