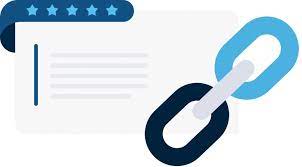 Link building is an essential part of any SEO strategy. The more relevant links to your website from quality, reputable sources, the higher search engines like Google will rank it. It will help you generate more traffic to get the word out about your brand and ultimately increase sales.
When developing a link building strategy, keep in mind that these links were made to send readers from the page they're currently viewing to other pages they're likely to enjoy as well, which means it should be used to reach your target audience by focusing on getting links from sites that will generate traffic to your own.
The downside is that link building takes a lot of time and effort, along with the know-how to do it right, which is why many businesses take advantage of link building services to ensure long-term growth. The cost often pays for itself, with SEO experts not only armed with the knowledge to employ the best possible strategies, but they've built the necessary relationships in order to get those backlinks.
If you want to tackle link building on your own to grow your business, consider these options that increase the odds of success.
Write Quality Content
To get other sites to link to your content, it has to be quality content that will make them want to link to your page. Think about what will appeal most to your audience and the unique point of view you can offer. If you sell services or products, don't just write about that, answer questions that your audience might have, or aim to solve a problem they may be facing. You'll build trust while also getting more links to your site with other sites seeing the value of your content.
Reach Out to Websites That Fit the Topic of Your Page or Blog Post
Choose sites that fit the specific topic of your page or blog post to contact. They'll be more willing to link to yours if it fits their own content. Plus, visitors who click on the link to your site will most likely be interested in the content which can result in recurring visits and a greater chance of conversion.
Contact Business Partners
Businesses you have relationships with that offer complementary services or products can be a great source for natural backlinks. Just be sure that their content is truly relevant and doesn't feel forced or it could have the opposite effect you're looking for, hurting instead of helping your ranking.
Guest Post
Guest blogging is another good way to get links to your site. Research businesses with blogs that are relevant to yours and offer to write on-topic posts for theirs. It will provide value to their audience while giving you the opportunity to get a link to your site that introduces your business to new readers. Businesses usually mention whether or not they're open to guest submissions on their contact page.
Network Via Facebook Groups
There are Facebook Groups for just about every topic imaginable. Search for groups on the topics you write about and join those that seem interesting and bring the possibility of getting a backlink. Start by joining in on the conversation without coming across as spamming, building relationships with others that can benefit you both for a win-win situation.